Welcome to the Equestrian center party zone!!
We offer a variety of equipment and activities which is a perfect place to host your next birthday party!! Come on down to our beautiful venue by the river under our all-weather covered arena that has gymnastics and circus equipment and a playground. Get up and personal with our 4-legged friends and try some acrobatics on horseback.


What to expect:
Our parties run on a Saturday at 1pm or 3:30pm for the duration of 2 hours.
Arrive 10 mins prior to the start time to welcome and sign in your guests. Tables, tablecloths, chairs and activities are all set up for your arrival. You provide the party food and cake.
Our staff take the kids for 1 hour and 15 mins for a welcome and health and safety brief. Warm up, horse activities and on the equipment. In that time, you can set up the food table while you watch the fun. Once we've been on the horse, we like to give the horse a treat and say goodbye. Then wash our hands and sit down to eat.
Once we've had some food, we do the treasure hunt if you have chosen to do so. Please make sure there is a prize for each child. The 'goodie bag' is perfect as the treasure!
Then at the end you do the cake.
Please be prepared to take your rubbish with you. We have bins and bags.
OUR HORSES AND FACILITIES
We have a BBQ and kitchenette available for use.
Our horses are quiet, well-trained and all rides are supervised. For young children, all rides are hand-led making the rides safe and fun.
In addition, we have a playground and play area with swings and slides, trampolining, aerial silks, circus rings, tumbling mats, games, etc.
Our venue is available all year and, in all weather, as we have a covered arena (40metres x 20metres).
WHAT DO YOU NEED TO BRING?
We are under a roof but still on a farm so please dress accordingly. Wear covered shoes that can get dirty, Children should wear good quality sneakers as they will be around horses. Clothes that you can move freely and comfortably in for all activities on and off the horse.
You'll need to bring your guests, food and drinks, and gifts for treasure hunt if you've booked one (we layout the hunt).
WHAT IS THE COST?
The function runs for 2 hours, and the cost is $450.00 for up to 12 children and covers the cost for horse and instructors and the other activities. All children that come must be paid for.
Additional children are charged at $20.00 per child. (Club members discount applies) If you are expecting 15 or more children, please let us know 1 week before so we can prepare.
A non-refundable deposit of $100.00 is required to secure the booking. This comes off your balance which is to be paid on the day.
Our account for online payments:
Kapiti Vaulting Club Inc. (Reference, B/P and child's name)
12-3157-0171565-00
Balance of payment must be made on the day of the party.
we accept EFTPOS, Credit Card , mobile payments or cash.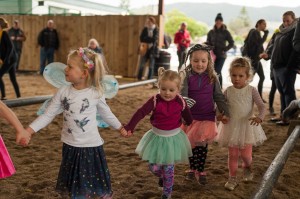 We can plan an event to suit with different themes if required …but bookings are essential.
Why not give us a call or come and visit and see for yourself what we can offer and then you can plan to suit your requirements.
Tel; 04 9026108 During office hours